Daw Immigrations Solutions Inc.
We are a specialized immigration legal consulting firm, operating in the dynamic community of Waterloo, Ontario since 2007. Founded with the goal of providing top quality client service, we are professional, approachable, and dedicated to making the Canadian immigration system easy to navigate for both companies and individuals.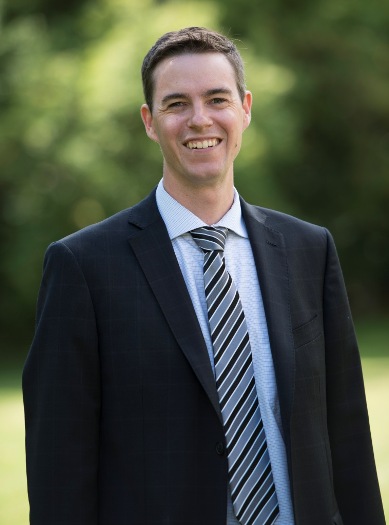 Christopher Daw, BA, RCIC, Commissioner of Oaths
Managing Director
Chris has been working on Immigration legal matters since 2001, specializing in work permits and helping workers and students acquire permanent residence. Chris is a leader in the profession having worked on the Boards of CAPIC and ICCRC, and Instructing at the University of British Columbia. Chris is currently serving on the National Advisory Committee for the Graduate Diploma in Immigration Law at Queens University.
Holding the Regulated Canadian Immigration Consultant (RCIC) designation, Chris is authorized to represent clients for all federal immigration processes in Canada.
Sheena Daw, BA
Labour Market Specialist
With a Human Resources back and a Bachelor's Degree in Sociology with Business Administration, Sheena helps our corporate clients with research for Labour Market Opinion and work permit applications. Sheena has experience with the Ontario Ministry of Labour, and in Human Resources roles for both union and non-unionized businesses in the private sector.
Sheena also holds the designation of Relocation Specialist, from the Canadian Employee Relocation Council.
"If I had to do everything over again, I would do the same and work with Chris as his help and expertise were invaluable during a time of uncertainty and stress. It gave us peace of mind knowing that we had him representing us and we didnít have to worry about something coming back to us that was done incorrectly. I would highly recommend him to anyone in similar situations. We canít thank him enough for all his support!"

− Family Class Client
"Twice previously I had attempted to sponsor my wife using lawyers from the Toronto area, both resulting in refusals. My employer knew of Chris and his company Daw Immigration Solutions and arranged for him to represent me and my wife.
I would not hesitate to recommend Daw Immigration Solutions to anyone in need of quality Immigration service. In fact I have already done so to some colleagues of mine."

− Family Class Client
"Chris has always provided sound advice to our mutual clients, and conducts business in a respectful and professional manner."

− Corporate Client